Fine Artist, Graphic Designer and Illustrator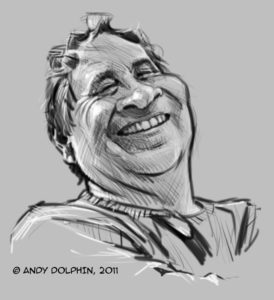 Art has been a part of my life from the time of my earliest memories. As a child, I would always seek out pencil and paper and spend hours drawing all manner of things. As an adult, I pursued careers as an illustrative signwriter and commercial illustrator and later turned to fine art as an outlet for my artistic desires.
Today, painting in oils and watercolour, I am particularly interested in the moody effects of light and shadow, especially the long shadows cast by the morning and evening sun, and I see each painting as a memory of a time and place. I spend a great deal of time out in the elements, painting en plein air, in order to capture scenes directly from nature.
Hello readers.
Hellooo.
Hello? Is anyone still there?
Well, it's been several years since I added a blog post – or did anything with my website – but the time has come to change that.
I will be working my way through the site, deleting some stuff and adding new stuff. In the meantime, you will still find me on Facebook at Andy Dolphin Art and Instagram @andydolphinart – or just go to my new Link Tree to find where else I'm hiding.